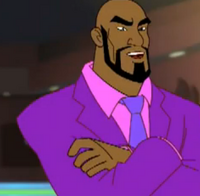 Many Football Clubs (FC) use cheats to win Super League Matches against other FCs.
Examples of these cheats are kidnapping,sabotaging players, controlling balls and stealing, etc.
The top cheaters are listed: (not by order)
1. Invincible United FC (No Match Is Won Without Cheats As It's Usually Being Done By Both Parties)
2. Technicali FC (All Cheats Are In Technology Form & Mainly The Work Of Toni Vern Himself)
3. Nakama FC ('Betraying Tiger' Due To Some Misunderstood By Their Coach & They Later Made Amends, Kidnapping Coach & Other Failed Attempts To Thwart Supa Strikas FC Strategies By Ura Giri Himself)
6. Iron Tank FC (Stealing a GPS, Taking Advantage Of Cool Joe's State Of Mind, Trying To Steal A GPS Ball & Injured The Captain, Put A Tracker On Shake's Shoes As They Injured Him, Followed Him All The Way To China & Kidnap His Trainer Before They Locked Him & The Trainer In A Cell, Manipulating Klaus' Mind With A TV Show, Expired Coach's License, Manipulating Blok's Mind With Music, ETC)
7. Hydra FC (Tliting their Stadium, Provoking North Shaw Into Surfing, Messing With Twisting Tiger's Weight Belt & Injured Him During First Round & Sabotaging Him, Competition Between North And Liquido That Caused The Stadium To Sink And Almost Caused Their Deaths)
And more....